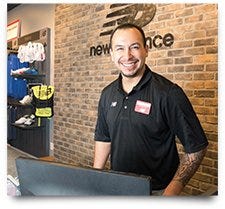 Building a strong foundation from your feet up
Let's face it; we take our feet for granted. That is, until we feel pain from excessive exercise, shoes that don't fit properly or simply from the daily pressure of our body weight. It all comes down to supporting a strong foundation from your feet up. In the end, a healthy life style depends on the state of your feet.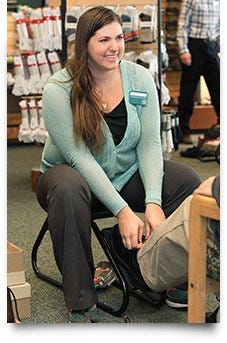 We know shoes
Schuler Shoes has been committed to supporting healthier lives through foot comfort for more than 120 years. Our attentive, knowledgeable staff is dedicated to ensuring everyone a proper fit. We provide footwear in an extended range of sizes and widths to fit a variety of feet in styles for many activities.
A step above the rest
We offer free foot screenings by our in-house Certified Pedorthists (CPeds) every week in each of our store locations. These screenings consist of an evaluation and consultation, plus recommendations on the most appropriate footwear and over-the-counter orthotics available.

Our in-house CPeds specialize in:
- Using footwear to solve problems in or related to the foot.
- Filling doctors' prescriptions for footwear or over-the-counter orthotics.
- Encouraging medical attention for more serious foot issues.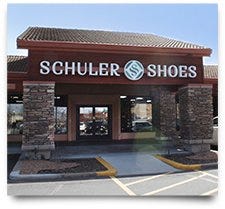 Get your foot in the door
We invite you and your patients to visit one of our nine locations to experience the difference a proper fit can make.

Contact medicalmarketinginfo -at- schulershoes -dot- com to receive more information about our program as well as $10 off coupons for your patients.